DevOps Nirvana uses a proven stack of existing best-in-class tools and technologies to achieve nirvana in DevOps; ensuring speed and reliability for any organisation, project or company seeking optimal DevOps.
This site is home to both high level and in-depth insights relating to the tools, technologies and practices which will be published in the DevOps Nirvana book.
‌ ‌

What happens when you set up everything in a perfect concert like a conductor to an orchestra?

‌ ‌

Nirvana happens.
---
Resources
Tools, boilerplates and resources related to using the DevOps Nirvana stack.
These are in support of the content of the book, and are completely Open Source and ready to use. Don't forget to follow DevOps Nirvana on GitHub for updates.
---
Subscribe
As we progress the book toward publishing, you can subscribe for email updates. These will be very occasional and only when we have relevant news to share, your subscription lets us know you want to read the book!
You can also reply to any message and let us know what you'd like to hear about, we won't share your details with any other organisation - we respect your inbox.
Meet people like you
Community support will only improve what DevOps Nirvana has to offer.
Subscribing includes you in our community of supporters; where you can learn together, contribute, seek help and give us feedback on DevOps Nirvana content.
Thanks for being here!
---
About the author
Farley has been consulting highly-scalable architecture and DevOps for over 22 years at both startups and enterprises. He's used nearly every programming & scripting language, automation tool, configuration tool, and monitoring tool in existence.
Over the last six years Farley's curated an up-to-date and battle-tested stack of open-source DevOps technologies and methodologies, and has deployed them at dozens of companies with a definition of success that most companies have never hoped to achieve.
In engineering and DevOps we're all going to make mistakes. Farley's seen these mistakes made repeatedly and refined the solutions - uniquely qualifying him to write DevOps Nirvana.
Farley has lived and travelled all over the world and now has a home base in New Plymouth, New Zealand, where he works and consults remotely on DevOps projects.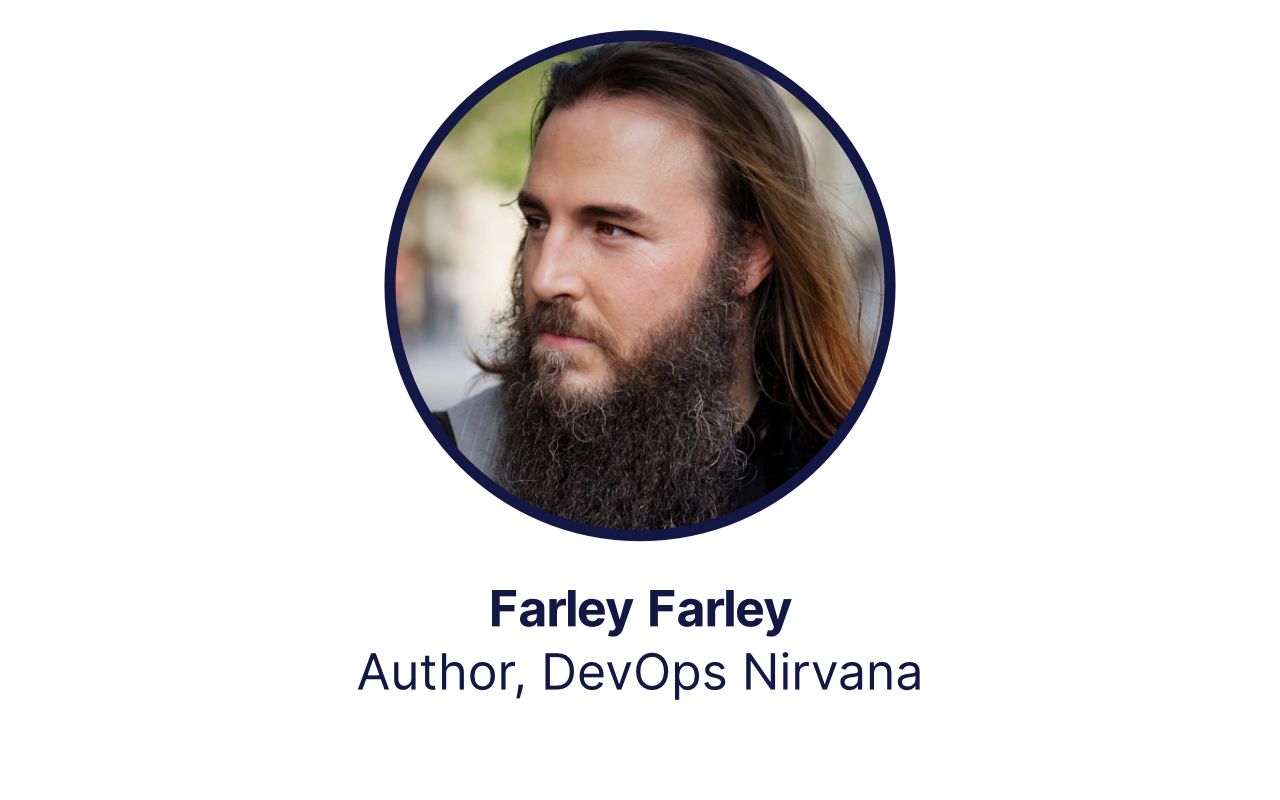 Find Farley on GitHub, Reddit, LinkedIn or occasionally posting as NeonSurge on Twitter. You can also reply to any DevOps Nirvana emails, subscribe below!